Your Child's Persistent Cough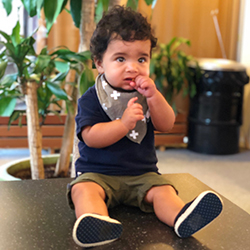 The mechanism of a persistent cough is twofold. Either they have a strain of a virus that induces a long-lasting cough (several weeks, in some cases), or they have suffered from a string of recurrent colds, each of them with a new onset. In either case, the cough, which becomes dry with time, gains momentum at night when the mucus drips down the airway. To make matters worse, the constant forceful expulsion of air (the cough) becomes an irritant itself, which triggers additional coughing. The cycle becomes self-perpetuating.
Three or four days into a viral illness, the cough is no longer contagious, but you may have a hard time convincing the parents of your child's classmates of this fact.
Dr. Michel Cohen, explains in The New Basics, what to look out for. Read more here.