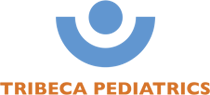 COVID Vaccine FAQ
| | | | |
| --- | --- | --- | --- |
| By Tribeca Pediatrics, April 6, 2021 | | Tweet | |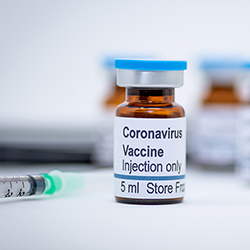 Dr. Percy Huggins from our Park Slope office compiled some frequently asked questions and answers on the COVID-19 vaccine.

Which vaccines are approved in the US?
As of April 8th, Pfizer, Moderna, and Johnson & Johnson.

Are children able to be vaccinated in the US?
◦  The Pfizer vaccine is approved for 16+
◦  The Moderna and Johnson & Johnson vaccine is approved for 18+
◦  All vaccine manufacturers are currently conducting vaccine trials on children as young as 6 months. So far, the vaccine trials have proven to be very effective on younger children, producing even higher levels of antibodies than older children and adults.

Does Tribeca Pediatrics administer the COVID-19 vaccine?
We do not have the COVID-19 vaccine at this time. We are currently working with the City and State's Departments of Health to obtain a supply of the vaccine to administer to our patients. We will update families as soon as we have a supply and scheduling is open.

What side effects can one expect from the vaccine?
◦  There is a risk of minor side effects, including arm soreness, fever, body aches and fatigue.
◦  These symptoms can last 1-2 days.
◦  Minor side effects are very common for all vaccines.

Are there any contraindications? What if my child or I have allergies/hx of anaphylaxis?
Anyone who has a history of anaphylaxis to previous vaccines should discuss this with their doctor prior to receiving the vaccine. After the vaccine, you are monitored for any reactions regardless of allergy history. If you have a history of anaphylaxis, you will be monitored for a longer period of 30 minutes.

Do you recommend nursing mothers getting the COVID-19 vaccine?
Yes, Tribeca Pediatrics encourages nursing mothers to receive the COVID-19 vaccine.
◦  Experts do not believe that the vaccine will cause any harm to breastfeeding babies.
◦ Nursing mothers can pass COVID antibodies to their babies through their breast milk, protecting the babies against COVID.
◦  The COVID-19 vaccine does not contain the live virus.

What medications can a breastfeeding mother take if there are any COVID-19 vaccine side effects?
We advise waiting to see if you experience side effects before taking any medications. If they are bad, you can take the recommended dosage of Acetaminophen (Tylenol) or Ibuprofen (Motrin), as needed.

Does my child need a vaccine if they already have antibodies?
Yes! Vaccines are recommended regardless of previous infection.

I heard a rumor that it could affect fertility, should I hold off on getting it for my 16 year old daughter?
This rumor is false. These vaccines do not alter a person's DNA. There is no reason to believe that the COVID-19 vaccine will affect future fertility.

If I am thinking of getting pregnant again, should I hold off on the COVID-19 vaccination?
No. We encourage anyone who can get the vaccine to get it as soon as possible. The vaccine does not affect fertility or alter DNA of cells of the placenta.

When are you considered fully vaccinated?
You are fully vaccinated 2 weeks after a 2 dose series (Pfizer or Moderna) or 2 weeks after a single-dose vaccine (Johnson and Johnson's Janssen). After this allocated time frame, you will have good protection against COVID-19 for yourself. Until then, precautions should still be taken.

If my teenager just had a vaccination at his pediatrician's office, can he get a COVID-19 vaccine?
It is recommended that the COVID-19 vaccines be administered alone or with a minimal interval of 14 days before or after administration of another vaccine.

When can my children visit their grandparents?
New CDC guidelines state that it is relatively safe for fully vaccinated individuals to have small unmasked indoor gatherings together. Fully vaccinated individuals can visit with those who are not yet vaccinated, so long as those not yet vaccinated are low risk. For added protection, we advise outdoor gatherings or opening windows as much as possible.

Do I still need to wear a mask if I'm fully vaccinated?
Yes. Masks and social distancing are still needed in public places to prevent spreading the virus.

We are always here for you. If you have any questions or concerns related to the COVID-19 vaccine or exposure, please don't hesitate to call us.