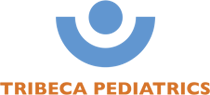 Letting Kids Entertain Themselves
| | | | |
| --- | --- | --- | --- |
| By Olivia Cuartero-Briggs, March 12, 2020 | | Tweet | |
When I was a kid, I remember spending a whole lot of time in my room by myself. But I wasn't bored, and I didn't get into anything "bad" because of it. I just played, spending hours upon hours spinning make-believe. Playing by myself was an enormous part of my childhood, and yet, as a mother, I found myself trying to program each moment of my young daughter's days. On a whim one day, I just said, "Go play in your room until dinner." Well, she went to her room, and guess what happened? She had such a great time that I had to drag her out when it was time to eat.
The world has changed since we were kids. There's a lot more entertainment and technology available to us and our children. Though it's great to expose children to all sorts of trades, skills, and structured modes of expression in their early years, it is also just as, if not more valuable, to make sure they learn the most important skill of all: how to entertain themselves.
The Benefits of Solo Play
Numerous studies have shown that solo play can increase confidence, independence, and creativity, and children who play alone are more patient. Solo play is also great for the imagination, enhancing problem-solving abilities, and for preparation for school. Group learning can be tough for all sorts of reasons, not to mention learning to balance a social life. Kids who can entertain themselves, however, have a leg up in both of these departments and have been shown to do better academically overall.
But the best perk of all? When your kid can entertain themselves, you get some time to entertain yourself, and that is very important.
Encouraging Children to Entertain Themselves
So, how can we teach our children how to occupy themselves in this tech-saturated world of instant gratification? First off, talk to them about it. Explain to your kids that it's okay to be bored, because finding ways to alleviate that boredom on their own can lead to some pretty cool projects and ideas.
Secondly, limit the screens, tablets, smart phones, video games and what-have-you away, but make sure your child has some engaging non-virtual toys to play with. A craft box, coloring set, dollhouse, or building blocks are all great places to start.
If your child seems to be having trouble finding activities on their own, you can suggest they create a scavenger hunt for you, create a dance or play they can perform for the family, or toss a bunch of extra pillows and blankets and tell them to build a fort. The most important rule for parents is, once you've given them what they need, leave them to it. There's nothing wrong with simply telling them to go play in their room. They may seem weirded out at first, or even upset with you, but assure them this isn't a punishment, it's a gift.
Sometimes Old-fashioned Fun is the Best Fun
While there are certainly advantages to living in a more tech-saturated world, that doesn't mean we should skip the basics. Hands-on play is essential to child development, and giving your child the gift of being able to entertain themselves, even if you have to force it on them, will be so appreciated in the future. And as for you? You can finally take a moment to breathe, read something for once, or sneak a glass of wine. You deserve it.