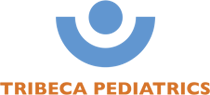 Car Seats and Public Transportation
| | | | |
| --- | --- | --- | --- |
| By Olivia Cuartero-Briggs, November 10, 2016 | | Tweet | |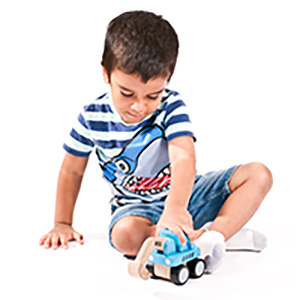 Ever had one of those experiences where you somehow manage to get the whole family to the airport in time, land in your beautiful vacation destination, get yourself in the taxi line and realize to your horror that you forgot the car seat? You are far from alone. This month we will be focusing on car seat tips and how to get around on public transportation with your little ones with safety and relative ease.
What are your State Laws
We all know the law: your child must be in a car restraint system, which includes car seats, harnesses or booster seats, when in a moving vehicle until they are eight. It is also important that restraint system meets the specifications of the child's size and weight of the manufacturer. When it comes to taxis or car service vehicles, however, many states have granted an exemption. California is not one of these states. So, if you're a local or planning your next trip to Disneyland, know that your child must be in a car seat in every vehicle every time.
New York, on the other hand, is a state where public transportation vehicles are exempt, so you are not legally required to have your little one in a car seat for a quick jaunt to the grocery store, but it is recommended. Yes, we know, the average speed of a vehicle on the streets of New York City is a whopping 9 miles per hour, but accidents can still happen, and it's better to be safe than sorry.
Tips on Traveling with a Car Seat
Traveling with a car seat, whether it's for a playdate or a vacation, is a pain, but there are ways to minimize the inconvenience. One is purchasing a light-weight, convertible car seat, like the Combi Coccorro, that can be easily installed with your child strapped safely inside, so they're not running around while you're buckling and tugging.
For New York City parents who don't want the hassle of pulling a car seat in and out of every cab, we totally get it. Thankfully, there are many kid-friendly car services in the city that will provide a car seat for you. For you Los Angelinos, Safe Ride Transport offers car seats, but perhaps more exciting and affordable is UberFamily, a special on-demand service for parents through the app, ensuring that your car will arrive with an IMMI Go car seat installed and ready for your tot. Pretty cool, eh?
If you're caught in a rain storm with your little one, your cellphone battery is dead, and you have no other option than to hail the last available taxi in the city with no car seat in sight, here's a little piece of advice: don't seat your child in your lap. We know it may seem safer to wrap them in your arms, but on the off-chance that something does happen, holding your child during a crash could be more harmful. Seat your child beside you and strap their seatbelt snugly with the lap belt low and tight across their thighs. Be sure that the shoulder belt doesn't find it's way behind them, but across their shoulder and chest, just like yours.
All the Many Pros
While you're schlepping your Graco to Mom's for the holidays along with the rest of your luggage and kids, we thought it might be nice to remind you that car seats reduce the risk of injury by 70%, even more in cases where all of the safety features and protocols were utilized correctly. Be sure your car seat is the right size for your child, take a second to read the manual as some features differ from brand to brand, and happy family adventuring to you all.