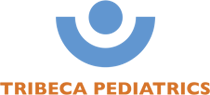 Summer Reading List
| | | | |
| --- | --- | --- | --- |
| By Olivia Cuartero-Briggs, July 2, 2020 | | Tweet | |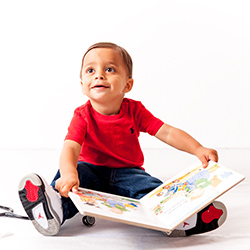 As there may be limitations in summer activities and programs for your child, we offer up a suggestion: reading! Reading has been proven to reduce stress, lower blood pressure, aid in sleep, and improve brain connectivity, along with all the obvious benefits, like learning new information and broadening one's vocabulary. This newsletter will focus on the best books to read with your child, and some for them to indulge on their own.

Books That Have Been Turned Into Movies
This is a super fun category for all young readers. Your child reads a book, and once they finish it, they get to watch the movie with you as a reward! Favorite books for children in this category are:

1. Little Women – Whether you choose to reward your child by watching the 1933, 1949, 1994, or 2019 film adaptation (or all four!), Louisa May Alcott's beautiful writing, vignette-style story-telling, and familial subjects are endlessly entertaining, particularly for the little woman in your home.

2. Holes – Winner of the Newbery Medal and the National Book Award, this wildly popular children's mystery novel by Louis Sachar recently celebrated its 20th anniversary. In 2003, it was adapted into a movie, starring a young Shia LeBeouf, Patricia Arquette and Sigourney Weaver. With awards and a cast like that, it's hard to go wrong.

3. Hair Love – This would be more appropriate for a Movies That Have Been Turned Into Books section but we love it so much we decided the rules don't apply here. After winning an Academy Award for Best Animated Short Film, creator Matthew Cherry, also authored a book about a beautiful relationship between a father and daughter. A short read for your preschooler and a quick fun watch for the whole family makes this a perfect afternoon activity for everyone.

4. Alexander and the Terrible, Horrible, No Good, Very Bad Day – It's one of the few books-turned-movies that isn't a novel, and can be read by you or your young reader in 10 to 15 minutes. Then, to keep the instant gratification going, you can rent the movie, starring Steve Carrel and Jennifer Garner on YouTube, iTunes, or Amazon Video for $3!

5. The Little Prince – The classic novella by French author Antoine de Saint-Exupéry is a beautifully crafted story that tackles themes of loneliness, friendship, love, and loss while maintaining a wondrous and imaginative setting children can enjoy. Despite its style as a children's book, it makes meaningful observations about life and human nature. Thankfully, Netflix turned the beloved book into an animated film in 2015, with director Mark Osborne doing his best to pay homage to the original publication's illustration style.

Must Reads
1. Okay for Now – This National Book Award Finalist is the story of love and survival for a young boy trying to prove he's not who everyone thinks he is. Written by Gary D. Schmidt, this children's book also has the added bonus of a history lesson, taking place in Long Island in 1968, where Doug, the 14-year-old protagonist, must grapple with his injured brother returning from the war in Vietnam.

2. Merci Suarez Changes Gears – This 2019 Newbery Medal winner details the trials and tribulations of a strong-willed 6th grader, as life at school suddenly takes a turn for the dramatic. Written by Meg Medina, this work of middle grade fiction introduces it's characters to a strong, Latina lead, her working class family, and her quickly changing world, with wisdom, humor, and all the adolescent angst your 8 to 12-year-old reader could ask for.

3. A Three-Way-Tie – And for your young adult fiction lovers in the house, we give you what are deemed the best of all time: Suzanne Collins' The Hunger Games, The Fault in Our Stars by John Green, and The Book Thief, by Markus Zusak. Not only do all of these books come with the added benefit of being able to watch the movie afterwards, they have all quickly become staples of modern literature. So, for any one of these, consider buying two copies, one for your teen and one for you. Set goals, keep pace with one another, and discuss chapter by chapter what you've read. Creating a book club for two is an awesome way to reconnect, relax, and pass those hazy, summer days before school starts again.

So, crank up the air conditioner, kick your feet up, and happy reading! We hope this little guide will help steer you in the direction of your family's new favorite book, movie, or both!