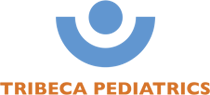 Points to Consider – Recent Report on Heavy Metals in Baby Food
| | | | |
| --- | --- | --- | --- |
| By Tribeca Pediatrics, February 9, 2021 | | Tweet | |
In light of the recent congressional report investigating levels of heavy metals in baby food, we understand that parents have a lot of questions and concerns. Here are some important points to remember from our pediatrician, Dr. Jessica George:
This is not a new problem and is not limited to specific brands.
These metals are found in our air, water and soil naturally from our earth's crust but also released from pollution. Therefore, it is difficult to completely eliminate from ingredients that make up our foods.
It has been known that arsenic, from the soil, is found in rice. We recommend holding off on rice-based cereals and snacks as the starting foods for babies.
We can minimize consumption of heavy metals in baby food by avoiding pre-packaged, processed foods and juices and offering a well-balanced, varied diet. Mashing the foods you eat yourself may be a healthier option.
There is no reason to test for heavy metals in your child at this time. We monitor for lead levels at age 12 and 24 months and have not seen high levels of lead in our patient population.
We know many healthy, brilliant children, maybe including yourself as a parent, who may have grown up on baby food and likely been exposed to these metals.
Along with the AAP, pediatricians and parents should be an advocate for stronger environmental regulations to protect our children.
As more information becomes available, we expect to see the FDA updating their requirements and regulations for baby food. If you have any additional questions, please contact our office.