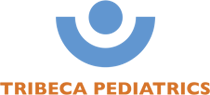 Potty Training
| | | | |
| --- | --- | --- | --- |
| By Tribeca Pediatrics, May 21, 2020 | | Tweet | |
Have you been considering potty training? Are you currently stuck at home with your toddler? It may now be the ideal time to achieve this milestone together. Despite popular belief, potty training is a natural part of a child's development. Your child will eventually decide on their own they no longer want to be in diapers. As a parent, your primary role is to provide little assistance and let your child lead this journey.
1. Once your child becomes aware of their daily waste production, around eighteen months of age, they'll start to let you know when their diaper is full. This is a fine time to start the process.
2. Buy a potty, and set it on the floor in the bathroom next to the adult toilet. There's no need to discuss the function of this new piece of furniture.
3. Let them run around naked as often as you can and wherever it's practical. Not only is this the best way to prevent diaper rashes, it will make them much more conscious of what comes out. Unless you have expensive carpeting, it makes little difference whether you swab the floor or swab their butt.
4. Now let your child go about their normal business. Occasionally, they will stop playing to go number one or two. The first few times, your child may be surprised to see what comes out of them and may even enjoy the novelty, but that will wear off quickly when it's uncomfortable to be in their own pee. Soon enough, when they feel the urge, they will look around for a place to satisfy their needs. That's when your child will remember the new piece of furniture.
5. Because your child vaguely remembers seeing you—their role model—sit on the toilet, they'll mimic you.
6. Before your child has fully mastered their potty, they might ask you for a diaper when they feel the urge. Oblige without comment. This is just as good as going to the potty.
7. If the process becomes too messy or starts to drag on, you may have started too early. Give it a few weeks and try again. Read more…