Newsletter
Skip to table of contents
Allergies, Cold, Flu, or COVID? with Dr. Jessica George
| | | | |
| --- | --- | --- | --- |
| By Tribeca Pediatrics, April 13, 2023 | | Tweet | |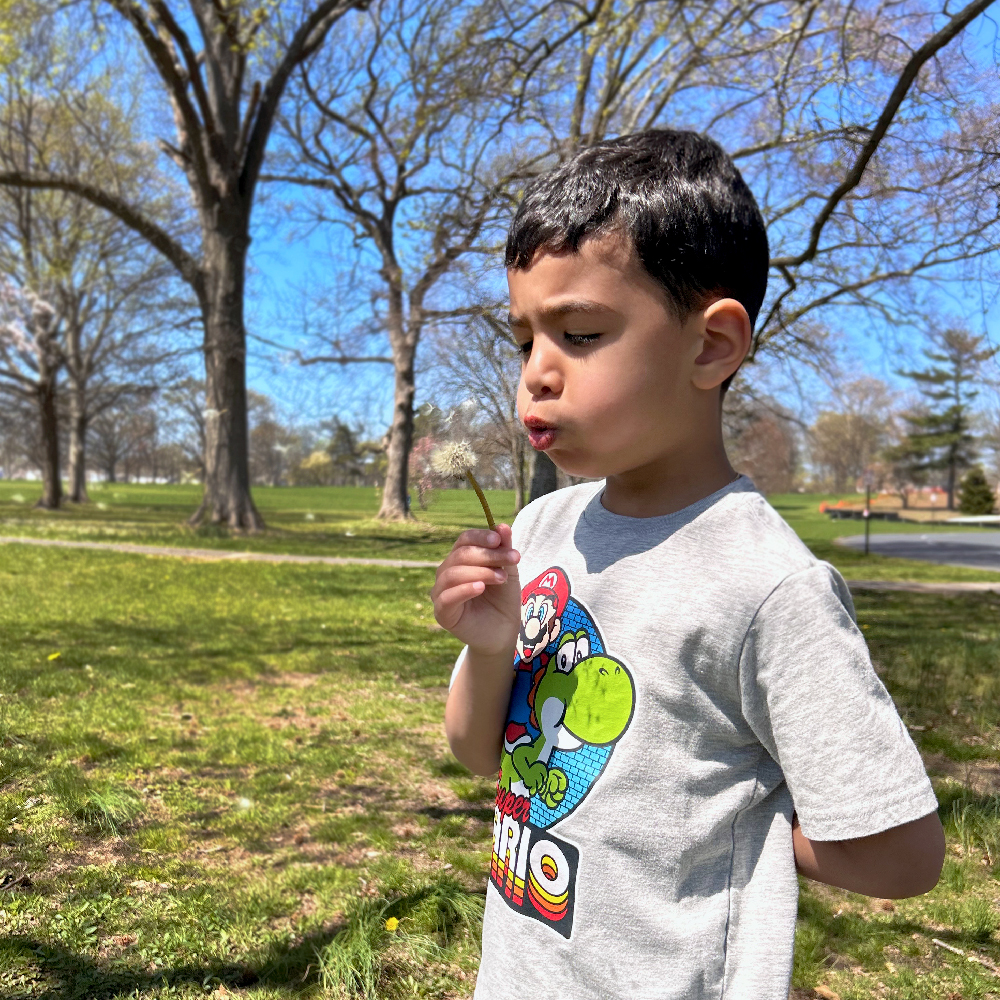 Spring has sprung, and that means that allergy season is officially here! Each allergy season, we receive lots of questions from our families trying to distinguish whether their kids' stuffy noses, sneezing, and watery eyes could be symptoms of seasonal allergies, or of a common virus. We're here to answer all your questions and more!
Does my kid have seasonal allergies or is this a virus?
Seasonal allergies peak from early March to late October, and symptoms are caused by the body's histamine overreaction to irritants such as tree pollen, grass, ragweed, and mold. These can all trigger symptoms similar to those of common viruses.
The common cold, flu, and COVID are all respiratory illnesses caused by different viruses. Each of these spread in similar ways, most commonly through close contact with an infected person, airborne droplets, surface contact, and touching or sharing utensils or toys.
How can I tell what is causing my child's symptoms?
Seasonal allergies and viruses can have very similar symptoms such as runny nose, scratchy throat, and watery eyes. Notable differences however, will help you to inform how you provide your child with relief. Seasonal allergies are extremely rare in children under age 3, so respiratory symptoms in a young child are likely due to a viral illness.
Additionally, allergies cause a clear worsening of symptoms within physical proximity to the allergen, whereas symptoms of a virus will be present all day. If your child has a fever, this is a sign of a viral infection, not of allergies.
How can I help them feel some relief?
For treating allergies, the use of non-sedating, over-the-counter antihistamines such as Zyrtec or Claritin, or their generic counterparts can provide fast, sustained relief. Steer clear from giving your child Benadryl, as it can cause extreme drowsiness and fatigue.
Tylenol or Motrin can be given to reduce discomfort and fever from a cold or flu. Use our Wizard of Dose tool, or contact your child's pediatrician to find out the correct medication dosage based on your child's age and weight.
Can my kid have seasonal allergies and a virus at the same time?
Yes. For the most part, if baseline allergy symptoms worsen to fever, sore throat, your child likely has a virus as well. Allergy and cold medication can be combined with no risk of contraindication, to target both allergy and cold symptoms if your child is suffering from both.
Can you test for allergies?
While we do not offer allergy testing in our offices, your provider may decide to refer out to an allergist on a case by case basis. If your child is having severe seasonal allergy symptoms, sometimes testing at an allergist is an option. More often though, treatment at home with antihistamines and limiting exposure to allergens is more than sufficient.
How can I prevent allergies vs. respiratory infections?
Preventing allergies can be tricky, but staying indoors on dry and windy days, removing and washing clothing that your child has worn outside, and showering when they come in from outside can all help. Keep doors and windows closed when pollen counts are high, and combat dust by vacuuming your home often during those peak allergy months.
To prevent viral illnesses, maintain diligent hand washing (washing for 20 seconds or more with warm water and soap), and teach your child to cover their mouth and nose when they cough or sneeze. If your child isn't feeling well, make sure to keep them at home and away from other kids or family members as much as possible to prevent further spread.