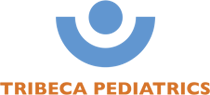 Dr. Michel Cohen's COVID-19 Update
| | | | |
| --- | --- | --- | --- |
| By Michel Cohen, February 26, 2020 | | Tweet | |
In light of the recent warning from the CDC concerning the possibility of cluster cases of the Coronavirus (COVID-19), I want to share with you that we are preparing and defining protocols in the case of Coronavirus spreading to NYC. Currently the common understanding is:
There are no reported cases in New York City.
In the vast majority of the cases, Coronavirus is a mild "flu", albeit very contagious.
Contagiousness is heightened by the fact that affected people may not even know they have it.
Like the flu, the main potential complication is a respiratory illness that can lead to severe pneumonia characterized by difficulty breathing.
There is currently no treatment other than supportive care and management of the symptoms.
A vaccine is being developed, but probably several months away.
On the bright side, the preliminary data coming from China shows that kids are not more susceptible to the virus. Rest assured that we are following very closely all the medical information that is available to us to help us understand the disease and prepare.