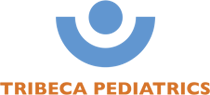 Fever: When to Worry & When Not to Worry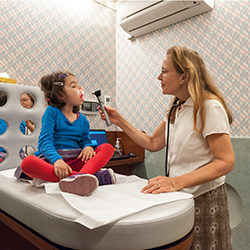 Fever is good and bad. It's good because it warns you that something is going on in the body, and since most viruses don't fare well in heat, it helps purge the illness. It's bad, obviously, because your kid is sick and uncomfortable. But as serious as a febrile illness may be, a fever in and of itself is not dangerous for the body and won't damage the brain, even in the rare event that it causes convulsions.

A normal temperature is between 97°F and 99°F, a low-grade fever is around 100.5°F, a moderate fever is around 101.5°F, and a high fever is over 103°F. The margin of error is about half a degree, depending on how you take the temperature and the type of thermometer you use. There is also a wide variation in the presentation of fever for a child. The same illness will make some kids boiling hot, while it leaves other kids cold, so to speak. Below are a few points on what to look out for when your child has a fever. As always, we are here for you. If you have any questions, give us a call. You can also reference the Wizard of Dose, pediatric dosing calculator.

When to Worry
– If your child is very sleepy or sluggish and remains that way when the fever drops after anti-fever medication.
– If they have other symptoms, like respiratory difficulty or repetitive vomiting.
– If their fever persists over several days, or subsides and returns.
– If they drinks little fluid, which could lead to dehydration.
When Not to Worry
– If your child is lucid and aware, even in discomfort.
– Even if you can't bring the fever down, you shouldn't necessarily worry; some flus and viruses produce fevers that medications can barely touch. This is not a reliable sign of an illness's severity.
– If the fever disappears after a few days.
What To Do
– Lower your child's temperature with either acetaminophen or ibuprofen or even both. This is more to alleviate discomfort than to get a better reading on the thermometer. If their discomfort is pronounced, don't be stingy; use the highest recommended dose for their age, and repeat as often as needed.
– If you have any doubt as to the origin of the fever or the need for treatment, address the issue with your doctor.
What Not To Do
– Don't take your child's temperature over and over again. You know they have a fever. It will go up and down until the illness resolves.
– Don't use cool baths or an alcohol rub. These strategies date from prehistory, and they just create chills and discomfort. Medications are much more effective.