Newsletter
Skip to table of contents
Your Guide to a Toyless Holiday Season
| | | | |
| --- | --- | --- | --- |
| By Olivia Cuartero-Briggs, December 8, 2021 | | Tweet | |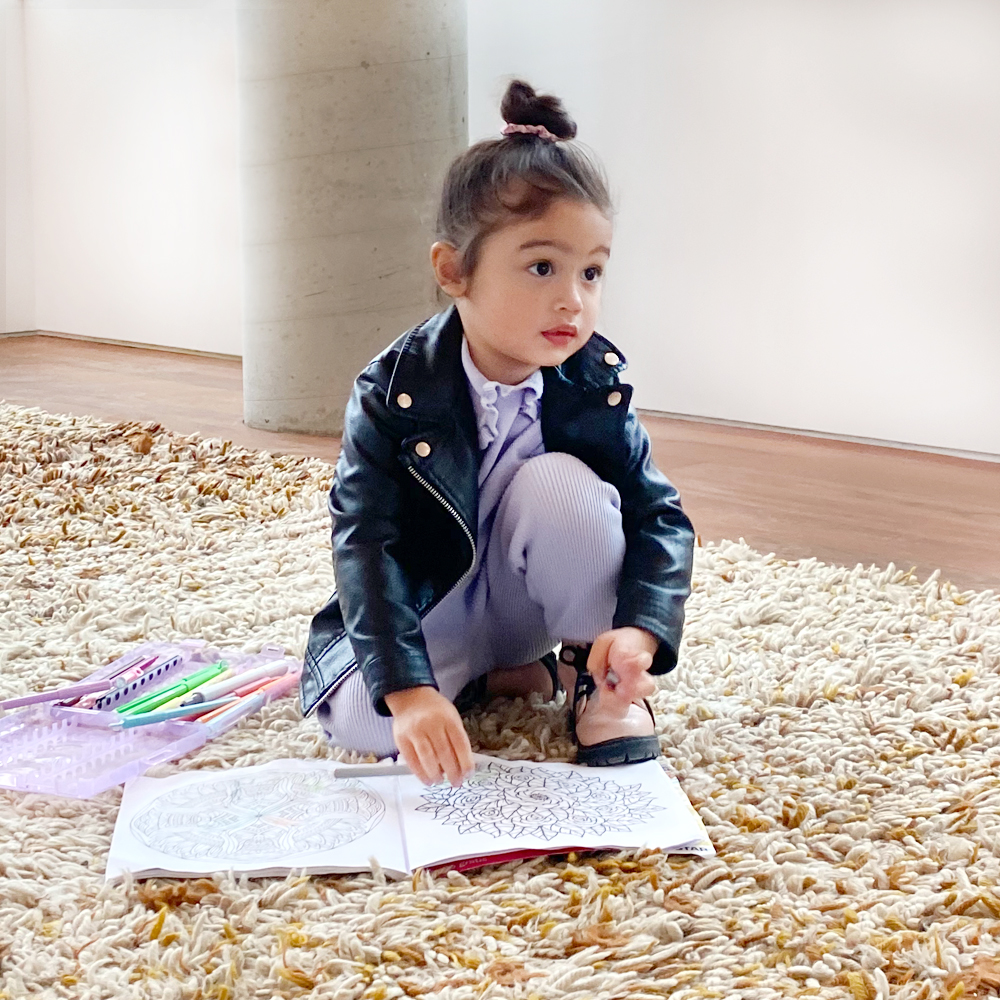 If your child's room is anything like mine, it is a cluttered minefield bursting at the seams with random, noise-making, mostly-broken objects your child refuses to part with. And now, with the holidays approaching and relatives chomping at the bit to buy your kid more stuff, you're either contemplating staging a "robbery" or buying a bigger house.
We hear you, we get you, and your house is just fine. All you need are some tips on how to have a jolly, toy-less holiday season. We can't help you get rid of the stuff you already have, but this month, we've scoured the internet to find you the least-cluttering gifts possible to at least ensure the problem doesn't get any worse.
THE GIFT OF EXPERIENCE
Depending on your child's age, gifting them a membership to a zoo, aquarium, or a museum could be a fantastic way to foster their interests. Tickets to a live performance, anywhere from Disney on Ice to a Broadway show is sure to widen some eyes.
Also consider tickets to a circus, Six Flags Amusement Park, Disneyland, dinner theater production, or even a gift certificate to a movie theater or spa in your neighborhood. Any one could be a wonderful opportunity for your child to have a fun time out with friends, or the family!
THE GIFT OF LEARNING AND DOING
Classes and activities make wonderful holiday gifts you can feel mighty good about giving. Is your child in to the outdoors? Perhaps a camping, fishing, or whitewater rafting trip is in order. More into smaller or indoor sports? A gift certificate to play mini golf, ping pong, or a night of bowling might be more – excuse the bad pun – up their alley.
Have an artist in the family? Painting, ceramics, singing, or instrument lessons could turn a curiosity into a full-blown passion. Or, online classes, courses, and audio books, like a Masterclass or Audible subscription, also make fantastic gifts for the curious at heart.
OTHER NON-PHYSICAL GIFT IDEAS
Do you have a burgeoning starlet in the family? What about gifting them a professional photography session, a new photo app for their phone, or even a video production program? Does your child have a celebrity hero? See if you can gift a personalized video message through Cameo or Memmo!
You might also want to consider gifting a subscription to a streaming service, like Netflix or Disney+. For younger kids, a subscription to Kidoodle.TV or Curiosity Stream could be the best bet.
ANTI-CLUTTER PHYSICAL GIFTS
And lastly, if you do feel the need to give a physical gift that won't end up strewn across your child's bedroom floor, consider a kid's e-reader or drawing tablet.
There are also several fantastic magazines you could gift a subscription to, like Highlights, National Geographic Kids, or Little Passports. There are also subscription boxes, many of which can be found on Cratejoy, and cover just about every type of interest you can imagine. Have a budding screenwriter in the family? The Storrior Box has everything they need to learn the craft and stay inspired. Monthly craft kits also make fantastic, creative gifts with little mess, as do butterfly kits, ant farms, and even fish tanks.
Kid's coupon books are always fun, and make great gifts. You can make your own, including passes for sleepover parties, a "Yes Day" where you have to say "Yes" to whatever they want to do (within reason, of course), and even passes for extra screen time, or to get out of chores once in a while. You can also purchase pre-made voucher books, or fill-in-the-blank, right through Amazon.
AND FINALLY…
We hope these suggestions have inspired you, given you some peace of mind, and allowed you to take your house off the market this holiday season. After all, there is so much more than stuff, and with the world re-opening finally, there has never been a better time to give your child the gift of getting out there, learning, and having fun with friends again.