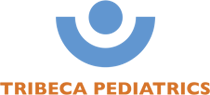 Just for Laughs!
| | | | |
| --- | --- | --- | --- |
| By Olivia Cuartero-Briggs, May 7, 2021 | | Tweet | |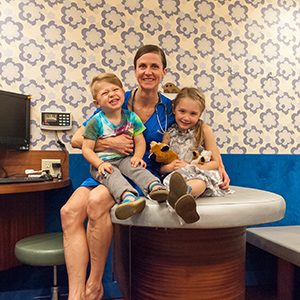 In honor of Mother's Day this month, springtime and brighter days ahead, we wanted to share a light-hearted list of films, books, games and songs to bring you and your kids a smile this month. You deserve it! Happy Mother's Day to everyone who serves their children, families and loved ones in this essential role. We love you.
1. Funniest Family Fun
It can be tough to find family films that are not just entertaining for adults, but actually make us laugh along with our kids. This, however, is a special little group of films that actually deliver the LOLS.
A. Dora and the Lost City of Gold – Streaming now on Hulu, this live-action Dora the Explorer movie is a classic fish out of water story with some honest-to-golly follies. And Michael Peña beatboxing his unique version of club music? Priceless.
B. The Croods – Available on Netflix, this caveman family comedy isn't just well crafted, it's packed with those delicious little jokes that parents get, and kids think they get, which should keep all of you chuckling for a good hour plus. And the best part? The sequel, The Croods: A New Age is out now and streaming on Vudu!
C. Jumanji: Welcome to the Jungle and Jumanji: The Next Level – We all love Robin Williams, don't get me wrong, but these new Jumanji films take the laughter cake. But, I mean, with Dwayne Johnson, Karen Gillan, Kevin Hart, and Jack Black, how could you not?
2. Funniest Joke Compilations
Knock knock. Who's there? Smell Mop…. Get it yet? From classic knock-knocks to long-form funnies, here are our top joke books and websites.
A. Whoppsy-Whiffling Joke Book by Roald Dahl – You know his books, you know his poems, you might even know his biography, but did you know Roald Dahl also wrote a joke book? But beware. This book comes with a warning: It might make you laugh yourself right out of your chair!
B. Kiss This Guy: An Archive of Misheard Song Lyrics – I don't know if you remember the fabulous book from the late 90's, "'Scuse Me While I Kiss this Guy and Other Misheard Lyrics", but it had me rolling back in the day. Unfortunately, however, your kids may not know a lot of those original tunes. That problem has been solved, however, by the Kiss This Guy website! A complete, and regularly updated glossary of all the weird things people have heard while listening to your favorite songs, both old and new. And who knows? Maybe you'll have some of your own misheard song lyrics to add as well!
C. Deep Thoughts by Jack Handey – Remember that fabulously hilarious, recurring SNL skit? Well, now you can own your very own compilation of Deep Thoughts, or find some new ones on the Deep Thoughts website. The younger kids might not get it completely, but you will, and even if they're just laughing because you're laughing, it still counts!
3. Funniest Games
We got you covered with a short list of old faves and new raves. Just make sure you use the bathroom beforehand.
A. Watch Ya Mouth Family Edition – Okay, so the premise of this game is super simple. You try to get your partner to guess a word on a card while speaking with an infernal piece of plastic in your mouth that makes you look like an angry horse. Sounds ridiculous – and it is – but watching your family members struggle and drool through bared teeth just to speak, will have you rolling on the floor, I promise.
B. Hedbanz – This award-winning game includes a set of headbands and cards that fit into them, so you're wearing a mysterious identity on your head that everyone else knows but you. There are several editions, some for younger kids, and one for ages twelve and up. Let the guessing and laughing begin!
C. Twister – I know, I know, but we said there'd be at least one classic in here, didn't we? For families with younger kids, or seriously limber parents, Twister is always a safe bet for hilarious, physical fun. I mean, how else has it lasted for over fifty years?
4. Funniest Songs
Dancing and laughing at the same time? Sign me up! Here's a short list of side-splitting comedic musical talents and their best albums to get you and your kids giggling and singing along.
A. Weird Al Yankovic – Even Worse 1988 – I mean, it's pretty hard to go wrong with anything by Weird Al – an artist known for his hilarious comedic adaptations of current pop songs – but Even Worse, with the classic This Song is Six Words Long (a parody of Got My Mind Set On You) and I think I'm a Clone Now (I Think We're Alone Now) is top of the list. Either way, you can get your Weird Al fill on Spotify, YouTube, and YouTube Music.
B. Adam Sandler – What the Hell Happened to Me? 1996 – Okay, so full disclosure, Adam Sandler can get a bit racy at times, but if you have older kiddos in the house, his comedic musical stylings are a sure bet for cry laughter. Oh! And check on YouTube for his new Quarantine Song, debuted on Jimmy Fallon.
C. Comedy Central's Children's Comedy Songs – And for the younger members of your family tribe, Comedy Central has put together a fantastic funny playlist, full of hilarious PG songs, like One Pound Fish and Barbie Girl. And if you're hankering for more toddler tunes, there's always Dan Crow and The Giggling Dragon.
So, listen, watch, play, and most importantly, laugh on. In times like these, laughter truly is the best medicine.