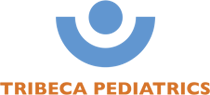 COVID-19 Practice Update
| | | | |
| --- | --- | --- | --- |
| By Tribeca Pediatrics, March 23, 2020 | | Tweet | |
We would like to update you on Tribeca Pediatrics' approach to the current pandemic and inform you that our offices are open and providing medical care.
We have created a COVID-19 task force that reviews current DOH and academic guidelines. We ensure Tribeca Pediatrics is maintaining and following recommended standard of care, and will continue to update you regularly. As per the most recent CDC report (MMWR), children 19 years old or younger with COVID-19 illness have milder symptoms, almost no hospitalization and no deaths in the United States.
In Office Appointments
• Going forward, we will only schedule well visit appointments in the office. The AAP recommends continuing preventative care visits. If your child is scheduled for a well visit but is sick, please contact the office so we can schedule you appropriately.
• To optimize social distancing, we are limiting each visit to one healthy parent or guardian to accompany the child.
• Sick visit appointments will now be conducted through virtual visits (please see policy below) in an effort to minimize possible risk to our patients and staff. If your child needs an office visit, the provider conducting the virtual visit will schedule the visit in a specifically designated office.
• Thorough infection control policies have been implemented throughout our offices.
• Walk in visits are not accepted.

Virtual Visits for Sick Visits
• The virtual visit will be billed to your child's insurance (the same as a sick visit). During the pandemic, insurance companies are allowing for virtual visits in lieu of in-office visits.
• If your child needs to come into the office after a virtual visit, the provider conducting the visit will make an appointment at a specific office and time.
COVID-19 Testing Update
• Our practice does not currently offer COVID-19 testing due to a limited availability of testing materials and the current DOH guidelines.
• Currently, testing is not recommended for patients who do not require hospitalization.
• In the future, if we are able to secure a sustainable amount of tests and the recommendations change, we plan to roll out a virtual visit at-home testing program based on DOH criteria and a provider's virtual evaluation. We will keep you updated on this plan.
This pandemic has affected all of us. Rest assured that Tribeca Pediatrics is open and available to provide care for your children.