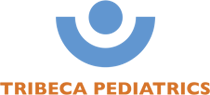 Calm Kids
| | | | |
| --- | --- | --- | --- |
| By Olivia Cuartero-Briggs, January 12, 2023 | | Tweet | |
Meditation has been shown to reduce stress, depression, anxiety, and increase happiness, calm, focus, connection, and overall success; all attributes we can greatly benefit from. But, how do we introduce the practice of meditation to our kids? What age is appropriate? How can we get them stoked about it? Can we meditate with our kids? What are the benefits of learning this practice early on?
This month, we want to answer all these questions and more, to help you and your kiddos achieve that all important sense of calm.
INTRODUCING MEDITATION TO YOUR KIDS
Meditation can also be referred to as a practice of mindfulness. One of the simplest and most effective ways to be mindful is to allow yourself to be immersed in the present moment, which is something kids are great at already! So, to introduce your child to meditation, you can simply start by being mindful with them. Go outside, study the grass, feel the breeze, comment on what you see, feel, and hear around you, and ask them to do the same.
Another great exercise is a body scan. This practice can help to bring your child into the present moment, cope with any discomfort or pain, and feel more relaxed while staying present and calm. You can have your child sit comfortably or lay down, take a few deep breaths, and talk them through any sensations happening around their body, from their toes all the way to the top of their head, while doing the same along with them.
You can also create a fun, mindfulness exercise by sending well wishes to a friend or family member. Just ask your child to think of someone they care about, and how that person makes them feel. Then, they can come up with an idea of something that would make that person happy, and focus on sending that gift their way by imagining how that special occurrence would make that person feel. This exercise can be even more effective when practiced with a person who has angered your child, or made them feel bad.

Another way to introduce meditation to your kids is through a third party. Audible.com and headspace.com have great meditations for kids, as does New Horizon for free on YouTube. If you prefer reading material to audio and video, Breathe Like a Bear: 30 Mindful Moments for Kids to Feel Calm and Focused Anytime, Anywhere has awesome reviews on Amazon, as does Meditation for Kids: 40 Activities to Manage Emotions, Ease Anxiety, and Stay Focused.
HOW OLD SHOULD MY CHILD BE BEFORE INTRODUCING MEDITATION?
Children as young as 3 and 4 can understand, benefit from, and easily practice basic breathing techniques. The "box breath" is a great one, because it involves focus and counting. Count to four on the inhale, hold the breath for 4 seconds, breathe out for 4 seconds, and hold again for four seconds before taking a breath in. This and other types of breathing exercises are a great way to help kids get calm and focused.
By the age of 16, your youngster should be able to participate fully in any and all meditation practices, techniques, and classes.
WHAT ARE THE BENEFITS OF INTRODUCING MEDITATION AT AN EARLY AGE?
Across numerous sources, introducing a meditation practice in childhood appears to improve sleep, emotional regulation, empathy, focus, attention span, and resilience, along with reducing stress and anxiety. Additionally, should you choose to have your child partake in a group meditation class, they can find themselves part of a community with other like-mindfulness-minded kids, and what's more fun than making new friends?
Plus, research shows that starting a mediation practice in childhood can have great long-term benefits, like a strong immune system, increased self-regulation into adulthood, and an easier time learning and retaining information through those intense college years.
HOW TO GET KIDS EXCITED ABOUT MEDITATING?
For the little ones, if you're doing something and enjoying it, chances are, they'll want to take part. Take five to ten minutes out of your day to meditate, and invite your child to sit in your lap, or lie down with you, and just be. Plus, that added snuggle time just feels so good! You can also play soothing, but engaging music for them to focus on while they reflect, or give them an object to contemplate for five minutes or so in quiet.

But the best way to get kids stoked about meditating, is to let them know how good it feels, and to just try it for themselves. Once youngsters – particularly preteens and teenagers – discover the place of solitude, sanctuary, and safety within themselves, they'll want to return time and time again when things get tough, or when they just need a break from the world.
We hope this newsletter gets you excited to try out meditation with your kids. Meditation is such a wonderful practice, and showing your child some of the benefits and techniques at a young age, is a gift they will carry with them for a lifetime. Even if your child doesn't always tap into their mindfulness, calm, and solitude when you want them to, they will always have those techniques in their toolkit for when they need them most.